Executive Leadership
Raj Rajkumar
MOBILITY21 DIRECTOR
raj@ece.cmu.edu
412-268-8707
Fax: 412-268-1124
Website
Raj Rajkumar is the director of Metro21 Institute, Mobility21, a USDOT National University Transportation Center for Mobility. Rajkumar is the George Westinghouse professor at CMU's Department of Electrical and Computer Engineering. Raj also serves as Co-Director of the General Motors-Carnegie Mellon Information Technology Collaborative Research Laboratory. His work is primarily in cyber-physical systems, such as autonomous driving and vehicular networks, and wireless/sensor networks, including the creation of Nano-RK, the reservation-based real-time operating system (RTOS). Raj has won six best paper awards, and his paper on Priority Inheritance Protocols proposed a solution to 'priority inversion problem,' allowing for the success of the 1997 Mars Pathfinder Mission.
---

Stan Caldwell
MOBILITY21 EXECUTIVE DIRECTOR
stancaldwell@cmu.edu
412-268-9505
Website
Stan Caldwell is the Executive Director of Traffic21 Institute, and Mobility21, a USDOT National University Transportation Center for Mobility. He started the highly acclaimed Traffic21 blog. In 2014, Stan was appointed Adjunct Associate Professor of Transportation and Public Policy at CMU, where he teaches ITS courses and advises student projects. Additionally, Stan serves as the Director of State Relations for CMU's office of Government Affairs. Before joining CMU, Stan served as the Executive Director to U.S. Senator Arlen Specter's Pittsburgh Office, in addition to serving for many other Pennsylvania elected officials. Stan received his Master of Public Policy and Management degree from the University of Pittsburgh.
---

Lisa Kay Schweyer
MOBILITY21 PROGRAM MANAGER
lkschweyer@cmu.edu
412-268-1178
Website
Lisa Kay Schweyer serves as the Program Manager for the Carnegie Mellon University Traffic21 Institute, which houses the Mobility21 National University Transportation Center. She started her transportation career in 2003, helping commuters find and employers learn about transportation options as she managed the regional ridesharing CommuteInfo program for Southwestern Pennsylvania. From 2016 – 2018, Lisa Kay led the Vanpool Council for ACT.  Her previous work experience includes association management, volunteer coordination, and fundraising. She received her Bachelor of Arts degree in Political Science from Indiana University of Pennsylvania and her Masters of Public Management degree from CMU.
---
Mobility21 University Partner Contacts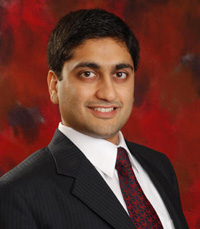 Mobility21 University of Pennsylvania Director
Rahul Mangharam, University of Pennsylvania
+1 215 573-3636
200 South 33rd Street
Department of Electrical and Systems Engineering
University of Pennsylvania
Philadelphia, PA 19104
---
Mobility21 Ohio State Director
Ümit Özgüner, The Ohio State University
+1 614 292-5216
Electrical & Computer Engineering
Ohio State University
420 Dreese Laboratories
2015 Neil Avenue
Columbus, OH 43210
---

Mobility21 CCAC Director
Justin Starr, Community College of Allegheny County
+ 1 412 639-5771
Assistant Professor of Mechatronics
West Hills Center, N2203
1000 McKee Road
Oakdale, PA 15071